The DePauw University School of Music is reaching out to the greater community
with an innovative new radio show,
Music for Life
, which debuted Sunday, February 5, on DePauw's student radio station
WGRE
. The sixty-minute broadcast, which will be presented weekly, will feature members of the School of Music faculty and staff, as well as students and guest artists talking about upcoming performances, musical issues and the value of music in a life well lived.
"The target audience is actually the College of Liberal Arts student who may have little interaction with our music offerings, as well as people in the community," says Mark McCoy, dean of the DePauw School of Music. "The idea is to give them a glimpse into life in the School of Music and tell them about the upcoming events for the week, but more than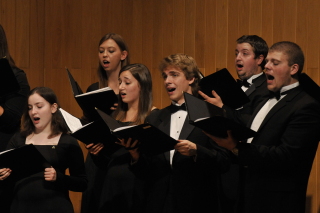 that, to tell them why this music is important and even how to listen to it. We hope to begin to explain the mysteries around music that has lasted hundreds of years and show why this music is so important. And, of course, the program will also serve to issue and reissue the standing invitation for all to come visit the Green Center for any number of these amazing performances."
Music for Life has two meanings according to Dr. McCoy. He explains, "This is music for living but is also music for the entire span of your life -- once you hear it and feel it and understand it, it will be with you for the rest of your life."
The program airs Sunday evenings at 6 p.m. on
WGRE
, which broadcasts at 91.5 FM and can be heard worldwide via
this link
. It is also available as a podcast on the School of Music website and on iTunes.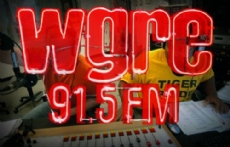 For more information contact the DePauw School of Music at
music@depauw.edu
or (765) 658-6732.