In this week's episode of Music For Life...
Choral Director Kristina Boerger gives us the scoop on what we can look forward to on this week's choral concert...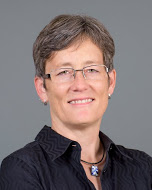 Kristina Boerger
Anna Gatdula chats with the Miller-Hickey-Robin trio as they prepare for an Art Music at Almost Home gig...
we visit the 21st Century Musician's classroom with Professor Bonnie Whiting and students from our new Music Entrepreneurship class...
...faculty pianist May Phang stops by to talk about an upcoming recital by visiting pianist Barbara Nissmann...
and we bring you another treat from this season's inaugural Green Guest Artists concert — an exclusive pre-concert interview with the members of the Grammy-winning vocal ensemble Roomful of Teeth!
SOURCES
From their performance on the string chamber music concert of December 11th, 2013, Jenny Miller, violin; Dan Hickey, clarinet; and Rachel Robin, piano, play the third movement, Moderato, from Aram Khatchaturian's Trio for clarinet, violin, and piano.
From their performance here on September 6th, 2014 as Green Guest Artists, Roomful of Teeth performs Brad Wells' composition, "Otherwise."
From the Student Recital Hour of Wednesday, September 17th, here'ss Drew Casey's orchestration of the Scottish traditional "Loch Lomond," featuring tenor Blake Beckemeyer.
From the Student Recital Hour of Wednesday, September 17th, soprano Angel Riley is joined by pianist John Clodfelter to perform "O mio babbino caro" from Giacomo Puccini's opera "Gianni Schicchi."